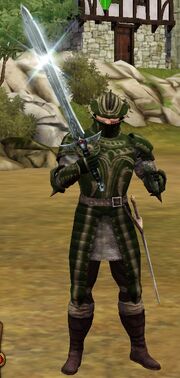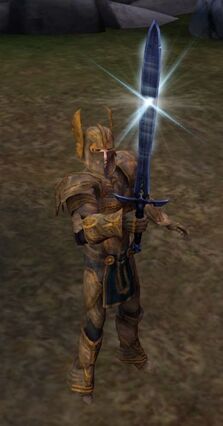 "The sword I wrenched from the cold, dead fingers of the Lord Knight of the Fighters Guild!"
Description
Lord Knight's Light Bringer is a weapon in The Sims Medieval.
It is one possible reward for successfully completing the quest Gilded Guilds - Fighters Guild approach. To get this weapon repeatedly refuse to join the guild, teach the recruit Furious Onslaught, then challenge the Lord Knight to a duel to the death to win it.
Statistics
Stats are:
Attack: 9 (10)
Weight: 1
Quality: Normal
Uses
Sources
See Also