Mithral

Icon

Description

Mithral is both hard to find and hard to work with. Without proper treatment it is nearly worthless, but when smelted correctly, creates the strongest metal known to man.

Notes
Description
Mithral is a relatively rare metal found throughout the kingdom. Mithral is used to forge intermediate to strong equipment (beginning with the

 Knight's Plate).
Mithral nodes may contain

 Cruddium,

 Quartz, or

 Shiny Stones.

A successful mining attempt will yield between 2-3 Mithral. However, mining at "a Rich Mineral Deposit" in the Training Yard can sometimes yield 4.
Locations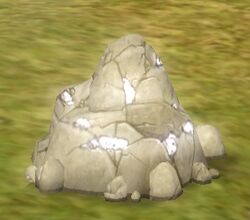 There are 6 locations:
Trading
Mithral can also be acquired by trading

 Gems in Ticktop using the Merchant. The gems are accessed by trading 6 units of

 Barley to Tredony.
Uses