A presentation was given at The Sims Town Hall event. It confirms many features, and also shows the gameplay in depth.
Videos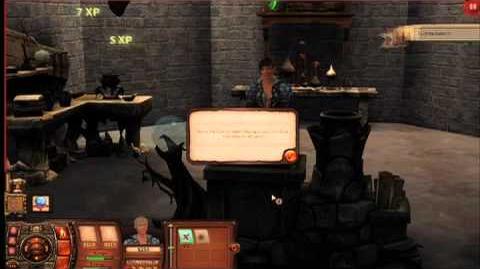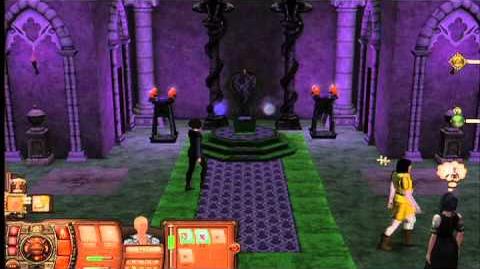 Features
Confirmed Features:
Everything is crafted to imerse you in a medieval experience.
You start with only the central part of the castle, but gradually build more.
There are two fictional religions, Jacobans , a gothic reliegon, and the Peterans , who are friendly and humble, and both optional to build churches for.
Religious conflict is possible.
For the king/queen, there is a scribe table and tactical map.
You can create relationships, conflict, trade, ect. with the territories around the kingdom.
You can scout other territories.
Your Monarch has a living quarters.
Your Monarch can punish people.
It is not confirmed, but highly possible, that the creature in the Pit of Judgement is not the Cow Plant from The Sims 2.
Sparring gives you experience.
When sparring, a menu indicating stamina and health appears in the top left corner.
A duel to the death is possible.
There are 4 aspects of the kingdom that grow with buildings built: Culture , Security , Knowledge and Well-Being .
With every building comes a hero (which you can customize)
You can always make a male or female hero.
CAS (Create a style) is present in the game.
2 traits and 1 fatal flaw per Sim.
There are 4 voice types.
You can pick up to 3 heroes to use in quests, and you can choose how you are going to do the quest (approach).
There is a achievement system.
You get an achievement for cheating.
There seems to be a cheat similar to "boolprop testingcheatsenabled true"
Magic has a system where you need to remember 3 (or less) runes, then you have to enter it and the action will be done. The higher level the Wizard is, the more runes they have.
There is a buy mode, but not a build mode.